Description
ISO JYM™ 
Clear Whey Protein Isolate
The ultimate light and refreshing whey protein drink Iso JYM Clear Whey Protein Isolate is the latest protein innovation from JYM Supplement Science. This whey protein isolate delivers a one-of-a-kind taste experience that's remarkably light and refreshing—because it's clear. Designed as an alternative to classic, milky protein shakes, Iso JYM tastes more like your favorite thirst-quenching sports drink while delivering an incredible 20 grams of protein, 1-2g carbs with no added sugar, and 0 fat, all at only 90 calories per scoop.
PERFECT FIT FOR YOUR FITNESS LIFESTYLE
If you follow a fit lifestyle, you know that protein intake is an important part of your diet and can offer numerous potential health benefits*. Iso JYM Clear Whey Protein Isolate makes it easy to get the protein you need without slowing you down, delivering more protein per calorie than most top alternatives on the market without excess and unwanted carbs or fats. Iso JYM is convenient—drink it with meals to meet protein goals, before and after your workouts, first thing in the morning, or as a quick between-meal snack. Iso JYM can also be mixed with Pre JYM or Post Active JYM for exciting new flavor combos that not only crush your tastebuds but provide fuel to help crush your workouts and support maximal recovery after exercise*.
GROWTH*
STRENGTH*
RECOVERY*
TASTE*
THE ISO JYM DIFFERENCE IS CLEAR
Iso JYM delivers 20 grams of pure Whey Protein Isolate (WPI) per scoop. The WPI in Iso JYM Clear has gone through a specific microfiltration process that removes lactose to make it a purer form of whey protein when compared to whey protein concentrate. The result is a whey product with a protein concentration of 90% or more, with no lactose, for maximum uptake and digestibility.
PRODUCT BENEFITS
Iso JYM contains 20g whey protein isolate, 1-2g carbs, zero fat, no added sugar, and only 90 calories per serving. A convenient, delicious, refreshing drink that provides a quick hit of protein whenever you want it—before and after workouts, first thing in the morning, alongside meals or as a between-meal snack. Tastes more like your favorite thirst-quenching sports drink with no milky taste or texture. Supports lean muscle, exercise recovery, and numerous potential health benefits in the body* Provides a clean protein source for those with lactose intolerance Refreshing flavors: Grape and Mango Lime.
ABOUT THE BRAND
JYM Supplement Science products deliver high-quality ingredients with complete transparency. No proprietary blends, no abbreviated formulas, no concentrated servings. The JYM brand exposed these shady practices when it launched in 2013, changing the sports nutrition industry for the better. With Iso JYM, transparency continues, as does the innovation in the sports nutrition industry for the better.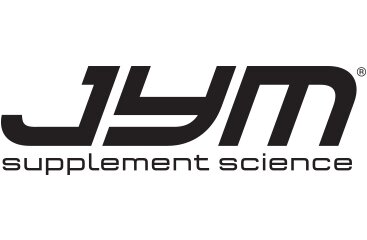 Directions For ISO JYM
As a dietary supplement mix one (1) scoop of Iso JYMTM in 10-16 oz. of water. To make a light translucent beverage shake well and wait about a minute for the natural foam to dissipate.
Warnings
Use this product as a dietary supplement only. Do not use for weight reduction. Check with a qualified healthcare professional before taking this product if you are pregnant, nursing, under the age of 18, or if you have any known or suspected medical condition(s) and/or are taking any prescription or OTC medication(s). KEEP OUT OF REACH OF CHILDREN. Store in a cool, dry place. Do not purchase if seal is broken or missing.
*These statements have not been evaluated by the Food and Drug Administration. This product is not intended to diagnose, treat, cure, or prevent any disease.
ALWAYS CONSULT WITH A QUALIFIED HEALTHCARE PROFESSIONAL PRIOR TO BEGINNING ANY DIET OR EXERCISE PROGRAM OR TAKING ANY DIETARY SUPPLEMENT. THE CONTENT ON THIS WEBSITE IS FOR INFORMATIONAL AND EDUCATIONAL PURPOSES ONLY AND IS NOT INTENDED AS MEDICAL ADVICE OR TO REPLACE A RELATIONSHIP WITH A QUALIFIED HEALTHCARE PROFESSIONAL.
Disclaimer
While Gymshop.hk strives to ensure the accuracy of its product images and information, some manufacturing changes to packaging and/or ingredients may be pending update on our site. Although items may occasionally ship with alternate packaging, freshness is always guaranteed. We recommend that you read labels, warnings and directions of all products before use and not rely solely on the information provided by Gymshop.hk.